Hi everyone,
It's already Tuesday and I must say, I didn't even feel when Monday passed by ... I had so many stuff to do and I actually started to organise my closet ( bit by bit), so I'm very tired mentally and physically. During my vacation in Italy I had to work as well, so it wasn't quite the vacation one should like.
Anyway, I'm back with a little article on the new products from Essie (available at Notino as well), but also on how I apply my nail polish . Granted, I only do my pedicure with Essie, as my manicure is always with gel :)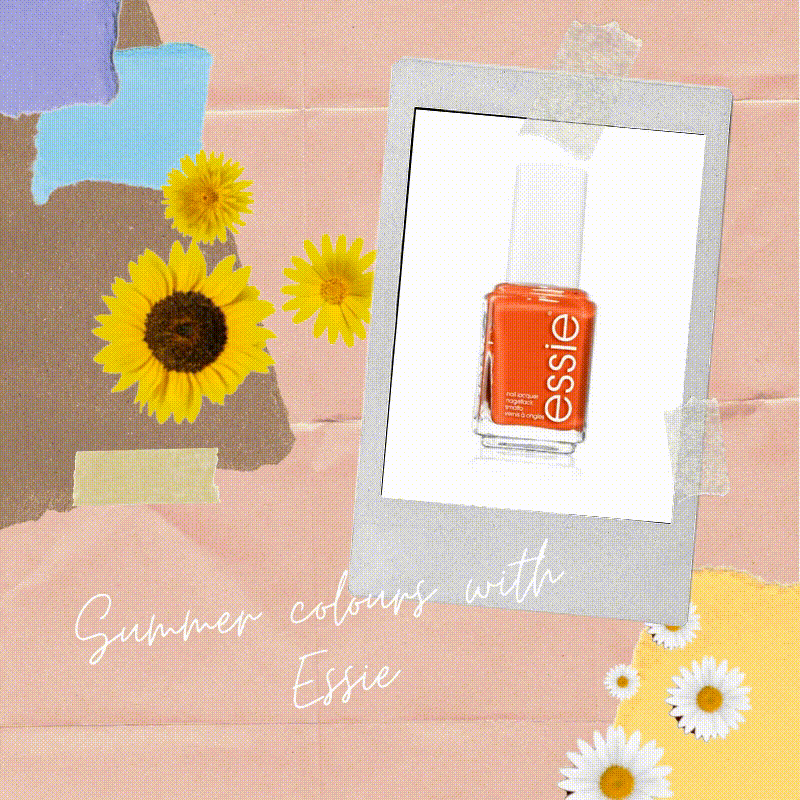 I always like going for bright colours in summer, but also nudes and pastels have a special place in my heart during this period.
I picked just a few of my favorite colours, some of them being on my wish list still. I know that many of you may think that it's the end of summer, but we still have like one month to go before Fall, so you still have time to try some of these beautiful colours. I know the red might come as striking ( it's the Really Red shade if you're searching for it), but indeed, it's a colour that works all year round actually ( with probably a high preference rate during the Holidays).
The Love Dovie is that beautiful shade of pink that you have to wear, especially in summer ! It's screams baby doll; ultra feminine and sweet.
Eternal Optimist is a shade I actually own and I really like for a nude choice.
If you'd like to spice up the situation, then Meet Me At Sunset is definitely the way to go ! A shade of orange is always a good idea especially if you're going on vacay !
And the Mint Candy Apple is my pastel pick for this selection and I am an absolute fan of this colour, regardless of the season.
Now that we got the colour part of the process figured out, it's time to let you know how I apply my nail-polish to make sure it stays longer than normal :) .
After carefully cleaning your nails here are the my steps towards a nice manicure/pedicure.
Step 1:
- apply a base coat . Here the Essie Strong start
It's important to have a base coat because your nail will no longer go yellow :)
Step 2:
- apply your nail polish . Very simple :)
I usually do 2 coats of nail polish, so I apply nail by nail and once I finish the last nail, I restart the process so I have 2 nice coats :D
Step 3
- apply a top coat ! I usually choose one that helps my nail polish dry faster, so here I have Essie's Good To Go that you can either use as a top coat on your nail polish or by its own, as a main laque.
Step 4
- after the nails have completely dried, I like applying some oil for my cuticles. The Apricot Nail & Cuticle oil from Essie is very good for both nails and cuticles. I also recommend using it when taking a break from your usual manicure/pedicure. It's good for strengthening and regenerating your nails.
This is my usual routine that I have whenever I do my pedicure, but it applies just as efficient for a manicure as I previously said. I hope you liked my article and I can't wait to be back with more exciting tips& tricks , but also novelties on the beauty market !
Thank you for stopping by and have a great week ahead!
Kisses,
Disclaimer: Article sponsored by Notino
#essie #essienailpolish #nailpolish #manicure #howto #tipsandtricks #manipedi